Brief: On June 6th, we had the official prom send-off for Kenya, our Perfect Promenade package winner. The Tei Touch was there with hair and make-up, TK Treasures provided the jewelry, we added shoes and a clutch from Kasha Reavis Styling, and I zipped up her custom gown- then she was off! Kenya also won 2015 Prom Queen for Duke Ellington School of the Arts! Congratulations to her!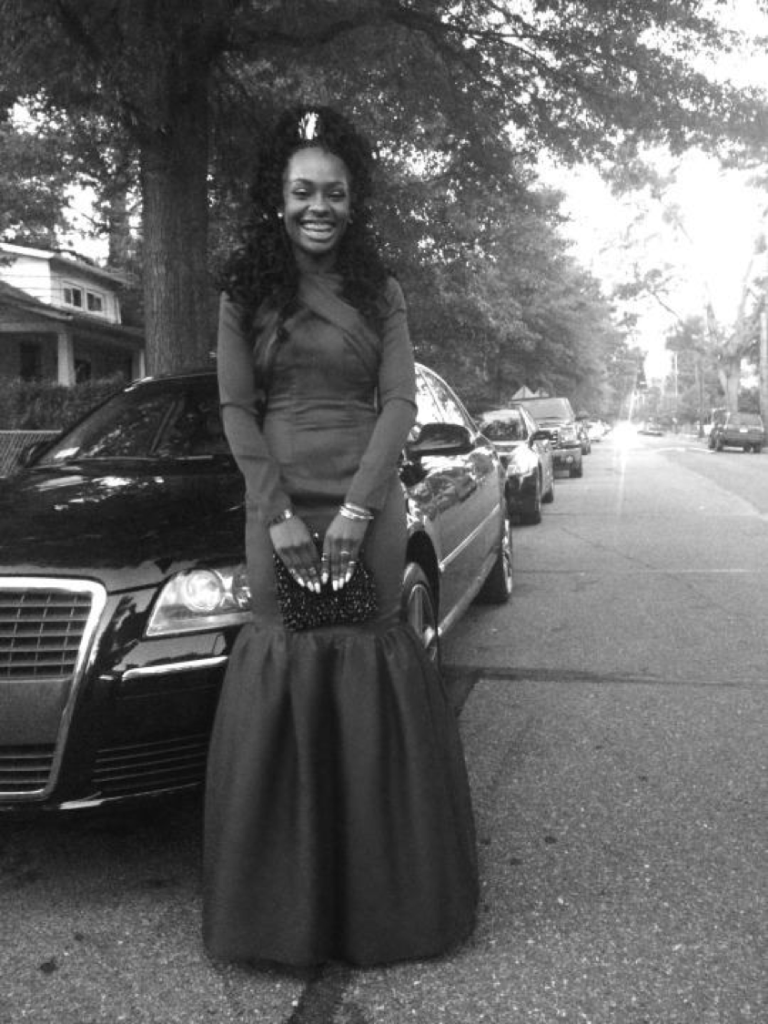 Long Version:
I want to send many thanks to anyone who has done as little as clicked the link to read this. I appreciate my creative team and any friend who's done even a small favor for me in making this process come to life.
I will likely take the time to write a more personal reflection from the designer standpoint so look out for that in the next couple days!
Now for the fun stuff: the photos!
Tei began her hair prep the day before by coloring her locs jet black and setting them for spiral curls. So, the day of prom, we jumped right into makeup.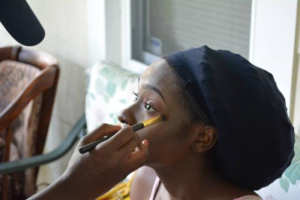 Tei and Kenya decided on a nude lip, fresh face, and a bit of a played up eye, so as not to clash with the final gown color.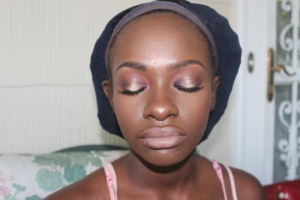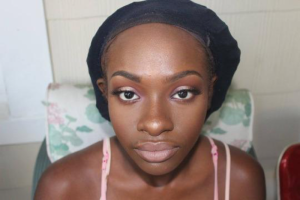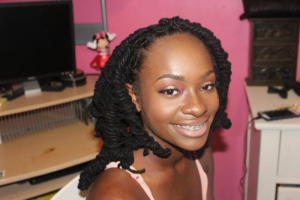 After make-up, Tei moved on to hair and began unwinding her loc curls.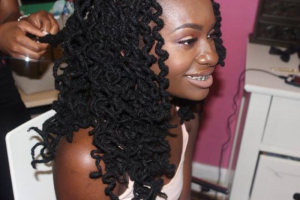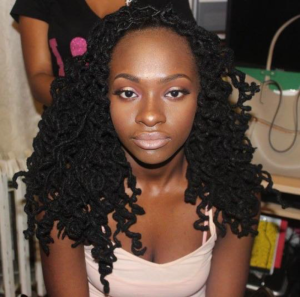 This transformed Kenya's hair into a head of gorgeous curls which were then arranged into a partial updo!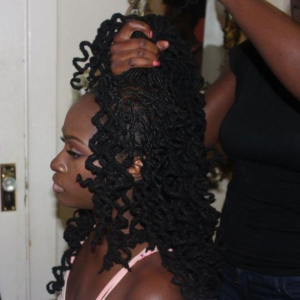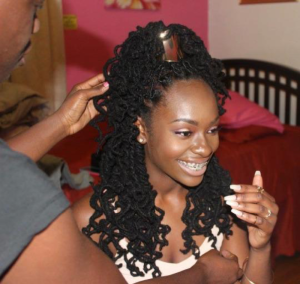 As Tei finished up her hair, jewelry from TK Treasures was being added. Hair and jewelry also tag-teamed to style her hair. Kenya was inspired by the film Coming To America and a gold cuff bracelet was improvised as a hair accessory!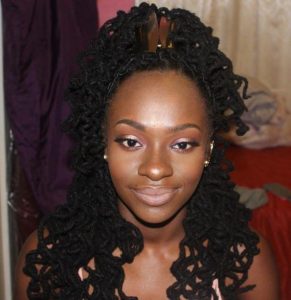 Jewelry also included an ear cuff, bracelets, and rings in gold.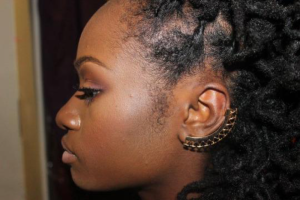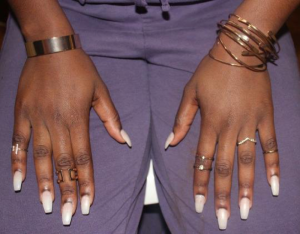 Afterwards, it was time to get dressed!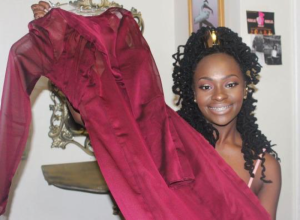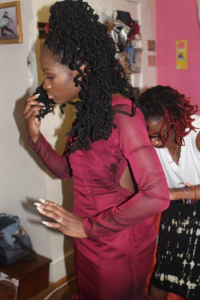 It was nice that after weeks of sewing all I had left to do the final day was zipping.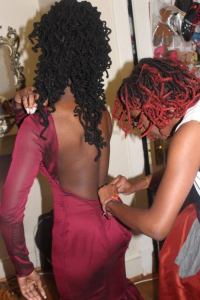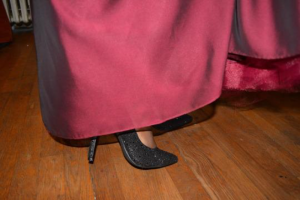 Kasha chose to pair this burgundy gown with a black sparkle pump. Sidenote: I still want a pair of these shoes.
With the pump, she added a vintage black beaded clutch! And now for the final look: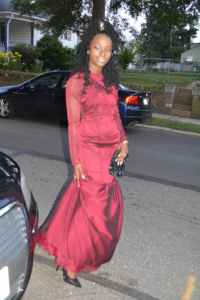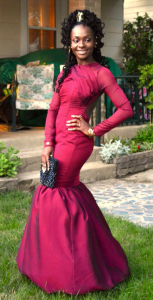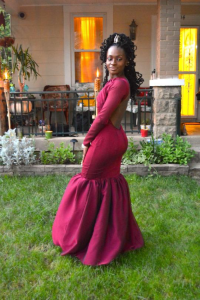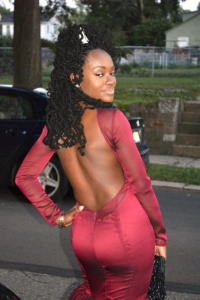 When I first met with Kenya, she was sure of two things: color and an open back. We shuffled ideas back and forth for a bit before deciding on a final design. I sketched until settling on a long-sleeve gown with a bell-shaped bottom. I constructed a strapless, low back number with satin and overlayed it with an iridescent sheer chiffon that has criss-cross gathering at the chest. True to the creative process, we had elements that were edited, including ombre feathers that didn't find their way past the final fitting. Sometimes less is more and we felt the look was more than glamorous enough, especially with the addition of styling.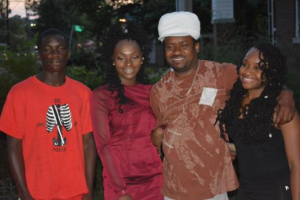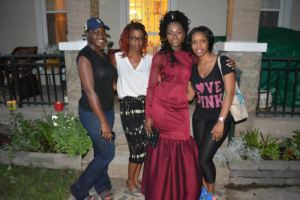 And a special thanks to my creative team (from L to R): Tei on hair and makeup, myself with the custom gown, Kenya, and Tee Kay with jewelry. Thanks also to Kasha Reavis.
And a final thank you to our photographers for the day, Jourdan and Jamar.